Amber Genet is passionate about Greater Akron and creating new ways for people to be involved and engaged in the Akron community. She holds dual bachelor's degrees in Public Relations & Business Communication and recently completed her Masters in Communication all from the University of Akron. Making Akron her chosen community, her first job was working for the City of Akron Community Events Division where she was responsible for helping plan and execute the Akron Arts Expo, Taste of Akron, concerts and parades. Her next career move took her to Carnival Cruise Lines traveling onboard as an activity coordinator to many international destinations.
Currently working at Westfield Insurance, Amber contributes to her role as a corporate event planner by providing thought leadership, idea generation and employee engagement strategies. She has also been recently honored with the Westfield Volunteer Grant for providing community service to the Akron area. Amber is a Torchbearer (Class of 2010), United Disabilities Services Board Member and on the Downtown Akron Partnership Emerging Leaders where she currently serves as President. Amber is a 2014 recipient of the Greater Akron Chamber's 30 for the Future Award.
Project Summary: Promoting community attachment through Love Letters to Our City, which will provide an opportunity and a forum for people of all ages to send a love letter to Akron.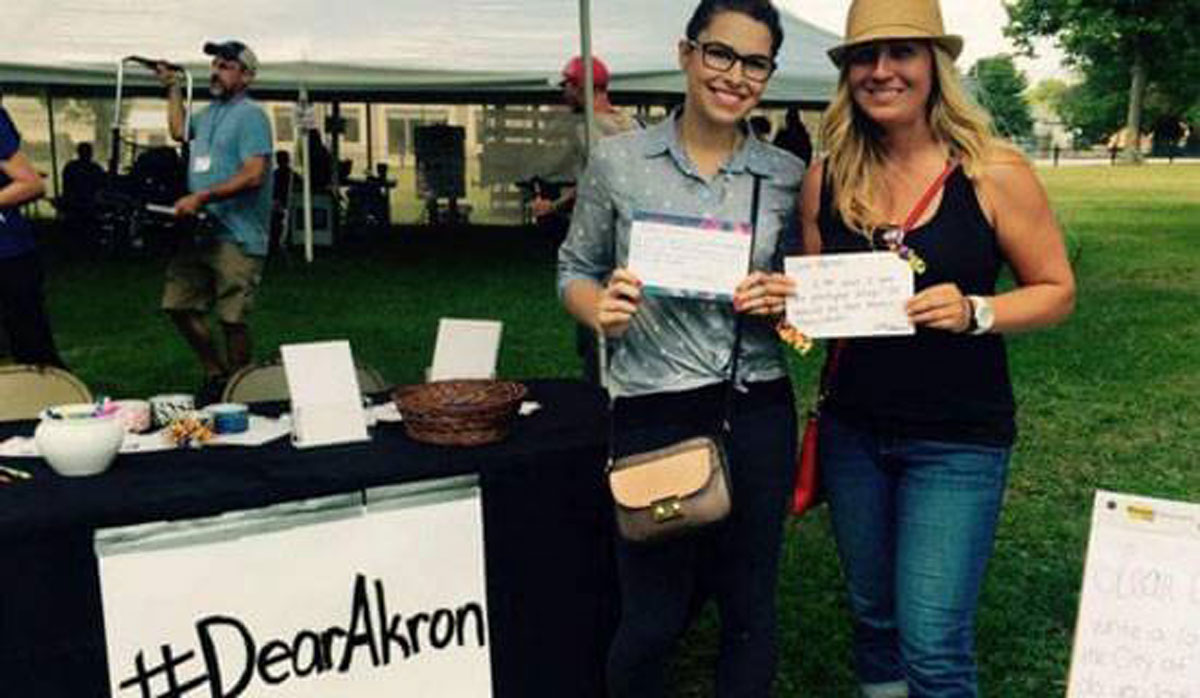 "Every city is a living body" -St. Augustine
Love letters to our city will provide opportunity and a forum for people of all ages to send a love letter to Akron. Like all living things, our city needs to feel our love. While social media is a vehicle of most messages today, hand written notes of sentiment will be intimate and personal. Share a memory, suggest an improvement and uncover hidden gems.
Letters will be shared through public displays or possibly incorporated into an art installation.