Beth Vild is a local permaculture and health equity community organizer with 14 years of community organizing experience. She moved to Akron at the request of friends from the Pan African Studies Department at Kent State University. Once she moved to Akron and began knocking on doors she quickly realized the amount of food-related illnesses while the city sat on loads of vacant land. Since this realization Beth has worked diligently, with or without funding, towards helping different communities throughout Akron take control of the mental, physical and emotional wellness of their neighborhoods.
With years of assorted community organizing training, several permaculture certifications, organizing Akron's Big Love Network, a summer of running North Hill Open Fresh Market, a year on the decision making body of G.A.I.N.S. several years running the Health and Wellness activities out of the W.O.M.B. and starting Health Equity for Akron's Longevity and Sustainability (HEALS) she is excited to guide the Big Love Community through Akron's City Repair Project in neighbor-led neighborhood design of public spaces.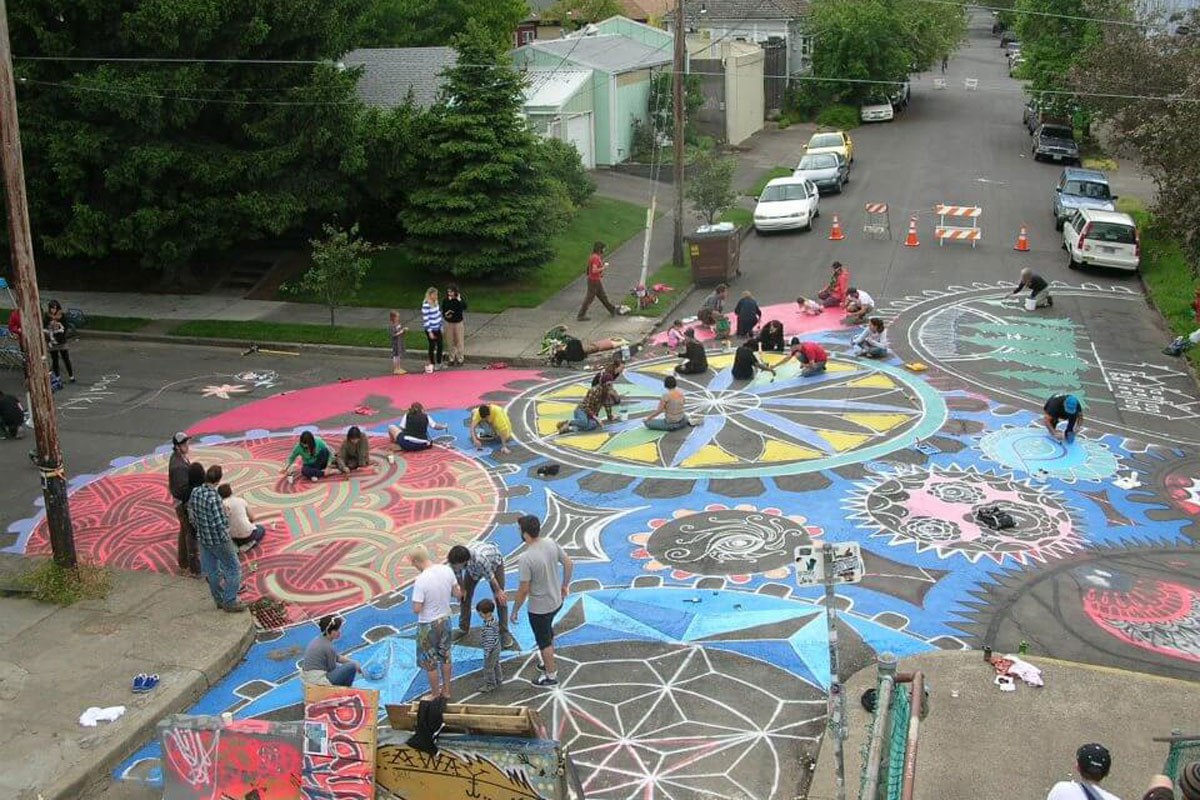 Akron City Repair facilitates creative placemaking through projects that empower local residents to create spaces. We will provide support, resources, and opportunities to help diverse communities reclaim the culture, power, and joy that we all deserve. From there, our staff will host Bi-weekly trainings in leadership development, natural building, resource management, and participatory and neighbor-led design principles. The program culminates in a four day, city-wide placemaking festival in August.