Chad Rochkind is the founder of Human Scale Studio, a consultancy that helps the shapers of the urban world build a more human-centered future. Metropolis Magazine named Chad one of its "10 New Talents of 2014", having been nominated by Vishaan Chakrabarti of SHoP Architects. Prior to Human Scale Studio, Chad was Executive Director of Urban Social Assembly, a non-profit that served as a think/do-tank for new models of urban development. Chad holds a Master's Degree in Historical and Sustainable Architecture from New York University, where he graduated at the top of his class. He wrote his master's thesis on Detroit's revitalization and how bottom-up social innovation can play a leading role in the city's renaissance.
Prior to Urban Social Assembly, Chad was Senior Strategist at Synthesis Corp, a social innovation consultancy whose clients included Sephora, CNN, the United Nations High Commission on Refugees, the Jewish Council for Education and Research, and Auburn Seminary. Chad also worked on the community engagement team for the Lowline, a proposed underground public park in Manhattan's Lower East Side. A graduate of the University of Michigan, Chad is passionate about Detroit's role in leading the world toward a more sustainable and equitable urban future. He is a home owner, with his wife, in the Hubbard Farms neighborhood of Detroit.
Project Summary: Improving Michigan Avenue with parklets and artful crosswalks that increase walkability and beautify Corktown.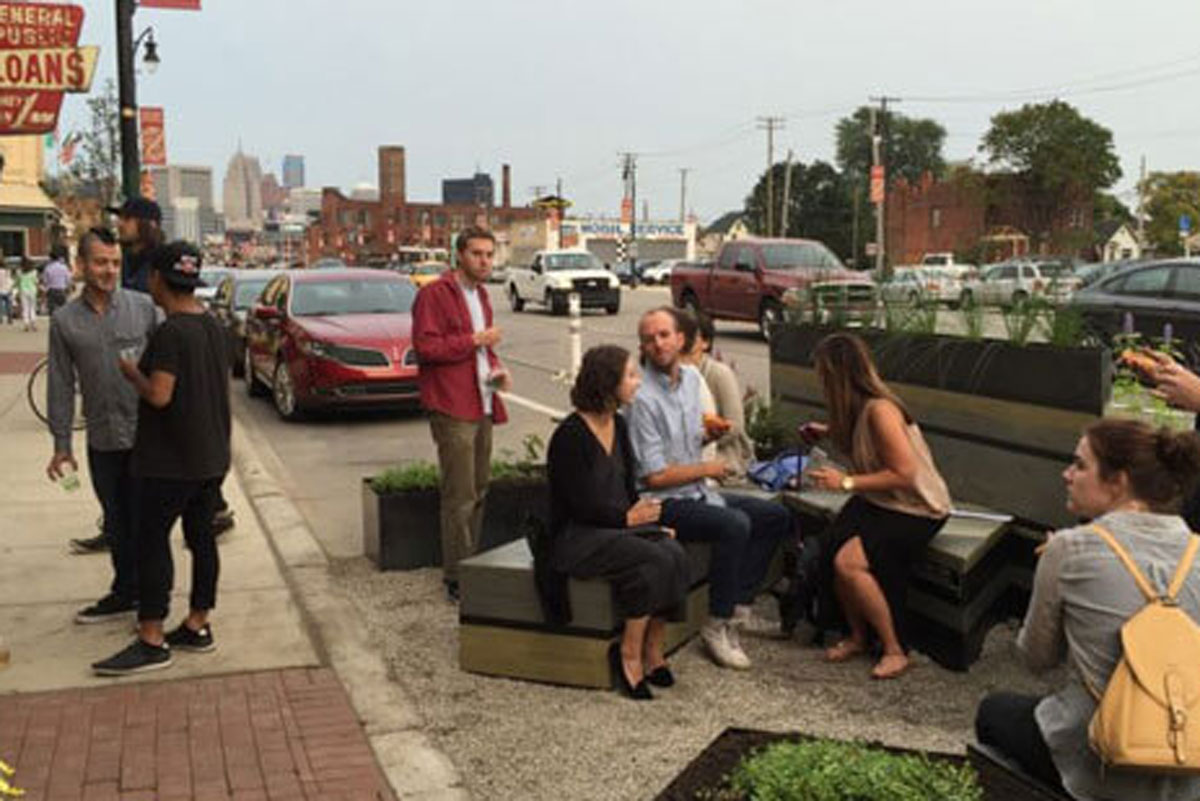 My project seeks to improve Michigan Ave with parklets and artful crosswalks that increase walkability and beautify Corktown. This will be tied to the Corktown Business Association's long-term strategy for transforming the neighborhood. My job is to help bring together the various interests of this community and help craft strategies that will improve the quality of life over short and long terms. The hope is that by seeing and experiencing new models in temporary form, people will be more receptive to bolder, more innovative civic experiments.
http://humanscalestudio.tumblr.com/