Ciarra Ross believes no work is more powerful than that which deepens our sense of creativity and critical consciousness. As a writer, educator, doula, and holistic health practitioner, Ciarra works to contribute to the bodies of knowledge that deliver this healing to humanity's age-old wounds and internal scars. Based in Detroit, Ciarra's work draws on the experiences of "death as rebirth and rebellion as the beginning of renewal."
Over the last six years, Ciarra has worked collaboratively and independently as a social justice dialogue facilitator, writer and arts event coordinator to cultivate social awareness and whole well-being. While earning a B.A. in Communication Studies at the University of Michigan, Ciarra was recognized as one of the Michigan Daily's Statement Magazine Students of the Year (2014) for co-founding the Michigan Women of Color Collective. She also received the 2014 Patricia Gurin Certificate of Merit in Intergroup Relations for extensive involvement in social justice work on campus.
Today, the primary focus of Ciarra's work is to serve the expansion of holistic selfawareness and wellness. As a multidisciplinary student of holistic healing arts, science and Indigenous history, Ciarra uses a variety of creative mediums to promote transformative healing and collaboration.
Project Summary: Providing a series of workshops, programs and skill shares as part of Heal Detroit, a program designed by community healers that promotes and teaches holistic wellness practices to the community.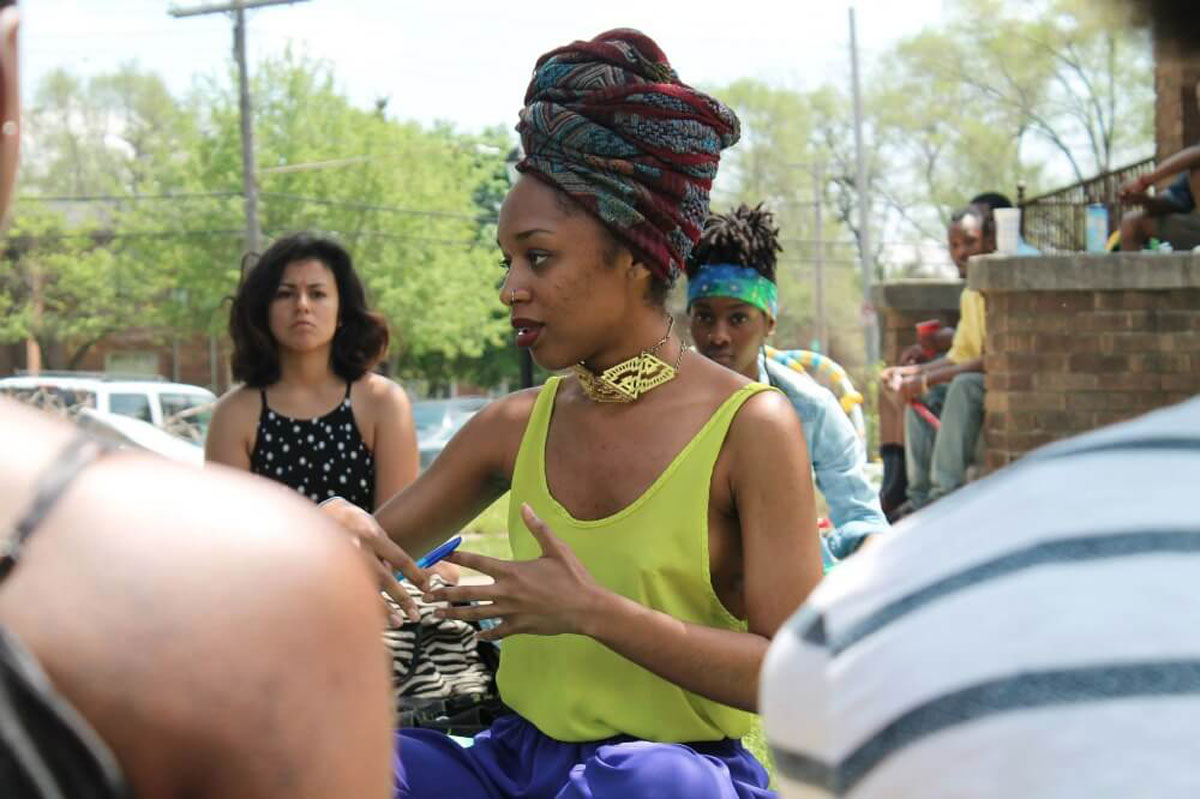 Often times, revitalization efforts in Detroit are limited to rebuilding the economy and businesses. Heal Detroit's vision is to restore the city by revitalizing the people from within. In order to expand and inspire positive change in Detroit, it is imperative that our local communities are provided accessible spaces to learn restorative and healing practices. Heal Detroit's mission is to provide a series of workshops, programs and skill shares designed by community healers to promote and teach holistic wellness practices to the community.
http://healdetroit.tumblr.com/