2020 Champions | Bradenton, FL
Courtney Smith is a creative strategist and Bradenton native with a passion for problem solving. Utilizing a diverse background ranging from professional theatre to non-profit event production and economic development leadership programming, her favorite projects bring together multiple disciplines, industries, and talents in partnership to expand community progress. In her current role with the St. Pete Chamber of Commerce, Courtney creates experiences which expand knowledge and foster relationships with businesses and community organizations.
Courtney is committed to life-long learning, collaboration, and work that builds upon systems designed for inclusive economic growth and community vitality.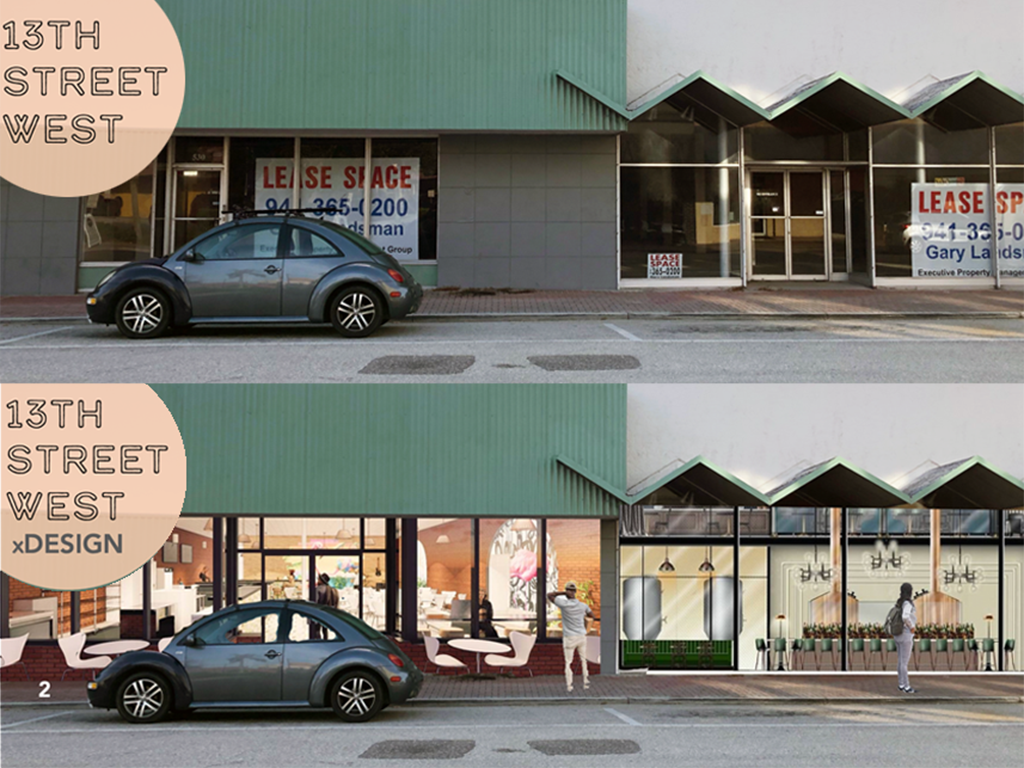 Downtown by Design is a community visioning project, combining the worlds of pitch competitions and public art, that empowers community members to conceptualize unique business concepts that envision downtown Bradenton as a vibrant economic attraction. Utilizing empty store fronts, large-scale concept renderings from the pedestrian perspective will be installed to activate dead space and create a continuous, walkable artistic experience. Public interaction will provide feedback for young entrepreneurs and data for economic development interest groups. At the conclusion of the project, a cash prize will be awarded for a top business idea.