2017 Champions | Miami, FL
Danielle is an arts administrator and grant writer in Miami, FL. For the past 4 years, she has co-run an alternative art space that specializes in experimental, nomadic programming that specifically highlights South Florida's unique landscapes and people. Danielle is passionate about public programming, plants, nutrition and most importantly, about Miami. More recently she has begun to challenge herself to think further about her impact on the communities and her surrounding ecosystems. This has translated into an interest in public service in the form of accessible agricultural programming, adapted to an urban environment.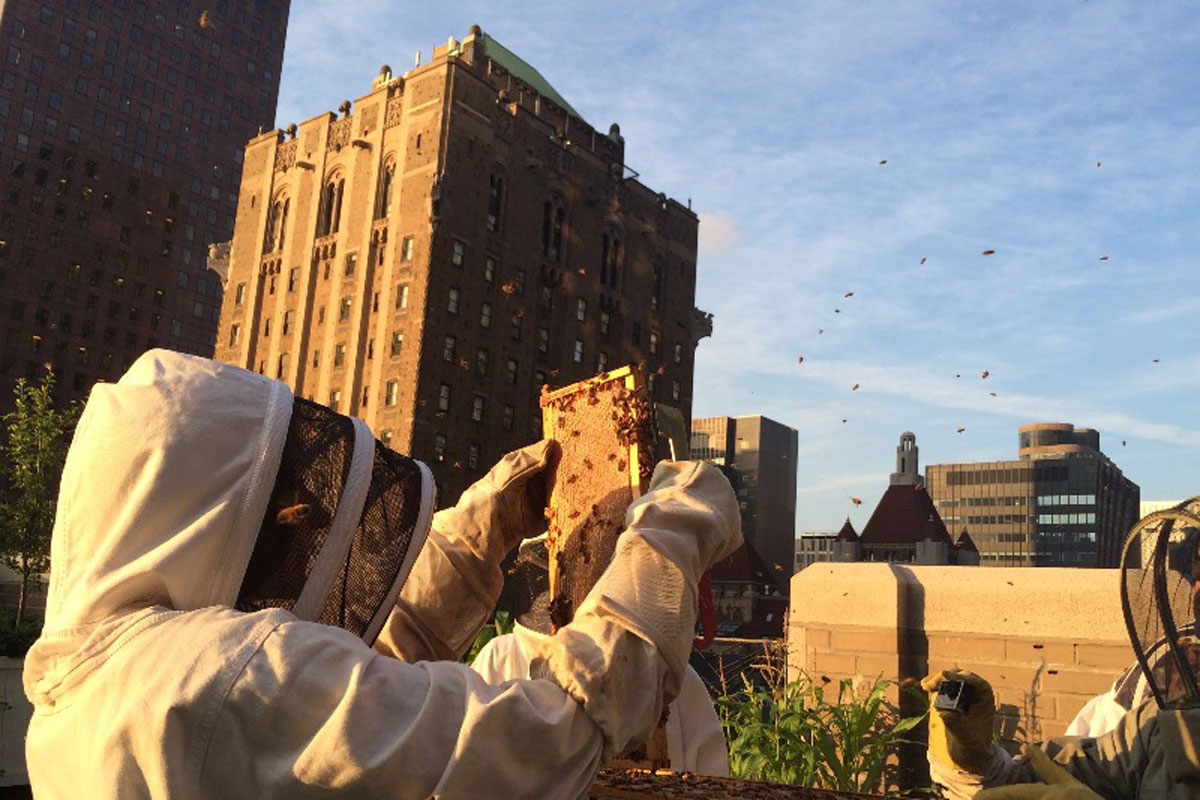 Bees are essential to our landscapes, pollinating the majority of fruits and vegetables we eat. Unfortunately, due to Zika spraying and colony collapse disorder, bee populations are declining in Miami, and globally. This community project, Public Hives, will provide hives in public places. Hives will have a protective fence, ensuring residents can remain a safe distance away. Native wildflowers and fruiting trees will surround these barriers, and programming will be added to encourage discourse about pollinators. Public Hives will train community members to upkeep hives, ensuring that this project can eventually grow to a multitude of locations across the city.