2018 Champions | Philadelphia, Pennsylvania
Gabriela Sanchez, Founder and Managing Director of Power Street Theatre Company, created a multicultural theatre company with fellow artists, producing and starring in seven powerful new plays, script readings, open-mic events, and art for social change forums. A Philadelphia native, she received a Bachelor of Arts in Theater from Temple University. Gabriela has deep cultural ties to North Philadelphia working with two historical Latinx organizations, as the former Director of Education at Norris Square Neighborhood Project and the Cultural Enrichment and Facility Manager at Taller Puertorriqueno. For six years she worked for the Department of Recreation with Conflict Resolution Theater.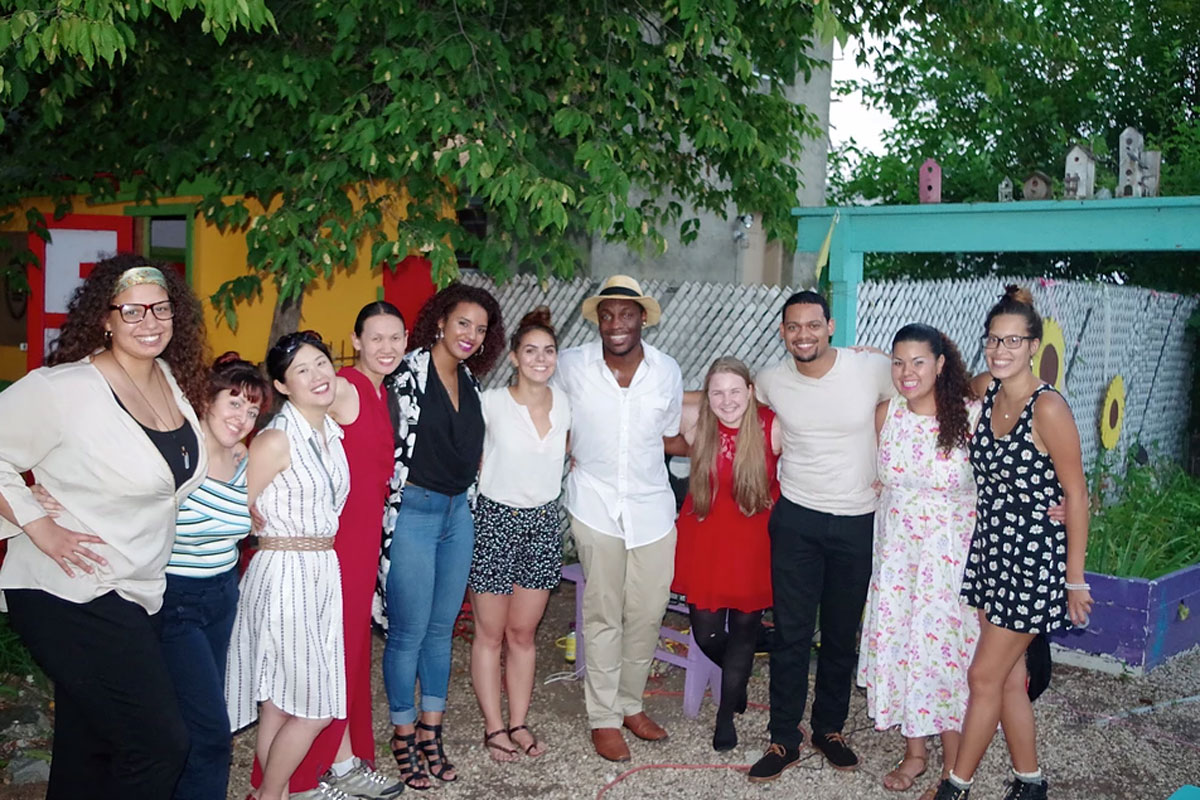 My art for social change project will be to produce Theatre en Las Parcelas- PSTC's spring and summer program series in partnership with Norris Square Neighborhood Project. Set in Las Parcelas, a sacred cultural garden space in the heart of El Barrio, Theatre en Las Parcelas will feature:
#NEWWORLDMATRIARCHY- Womyn of Color POWER Slam, centering the voices of womyn and girls of color- preserve our herstories, defend our womynhood and share culture, through art for social change!
Comedy Night
Open Mic Garden Party
The series will create culturally-resonating performances in a garden space in North Philadelphia through celebrating and honoring the intersectionalities of themes like womynhood, while fostering intergenerational dialogues and amplify multi-disciplinary (visual art, theatre, comedy, storytelling, poetry, dance, singing and live music) experiences. All series will explore specific themes and include rain dates.