2020 Champions | Duluth, MN
Jordan has degrees in both Landscape Architecture and Environmental Design and is currently working within those realms in Duluth, Minnesota. He is passionate about community-driven creative problem solving within the built environment and spends much of his free time brainstorming along those lines. He is an advocate for multimodal transportation options and has volunteered on Duluth's Bus Bike Walk Month committee every year that he has lived in the city. He is especially interested in using graphic communications as a means of exciting and engaging people in the design process.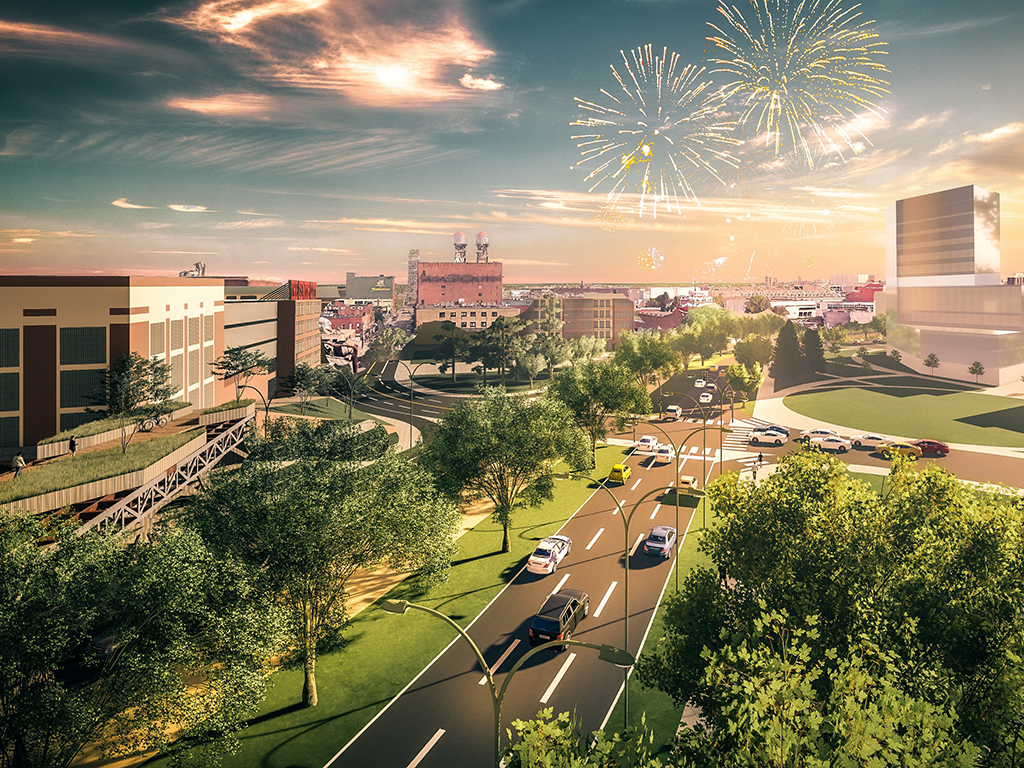 While Interstate 35 once brought the promise of new activity to Duluth, Minnesota, it now serves as a barrier between our community's downtown and our Lake Superior waterfront. By taking an eraser to a one mile stretch of the freeway, we hope to engage our community to draw in a better vision on the blank canvas, one which builds both physical and cultural connectivity while creating economic and environmental opportunities for the people of our city.
More: https://www.highway61duluth.com