2018 Champions | Akron, OH
Kai is a community artist and maker in Akron, Ohio. She graduated with a B.F.A. in Sculpture in 2015 and now runs her own studio in downtown Akron. Kai's work focuses on communities looking to make the next step in their revitalization process. This includes creating park benches, garden planters and parklets. She also works directly with community members in designing custom projects that focuses on their neighborhood's needs and values.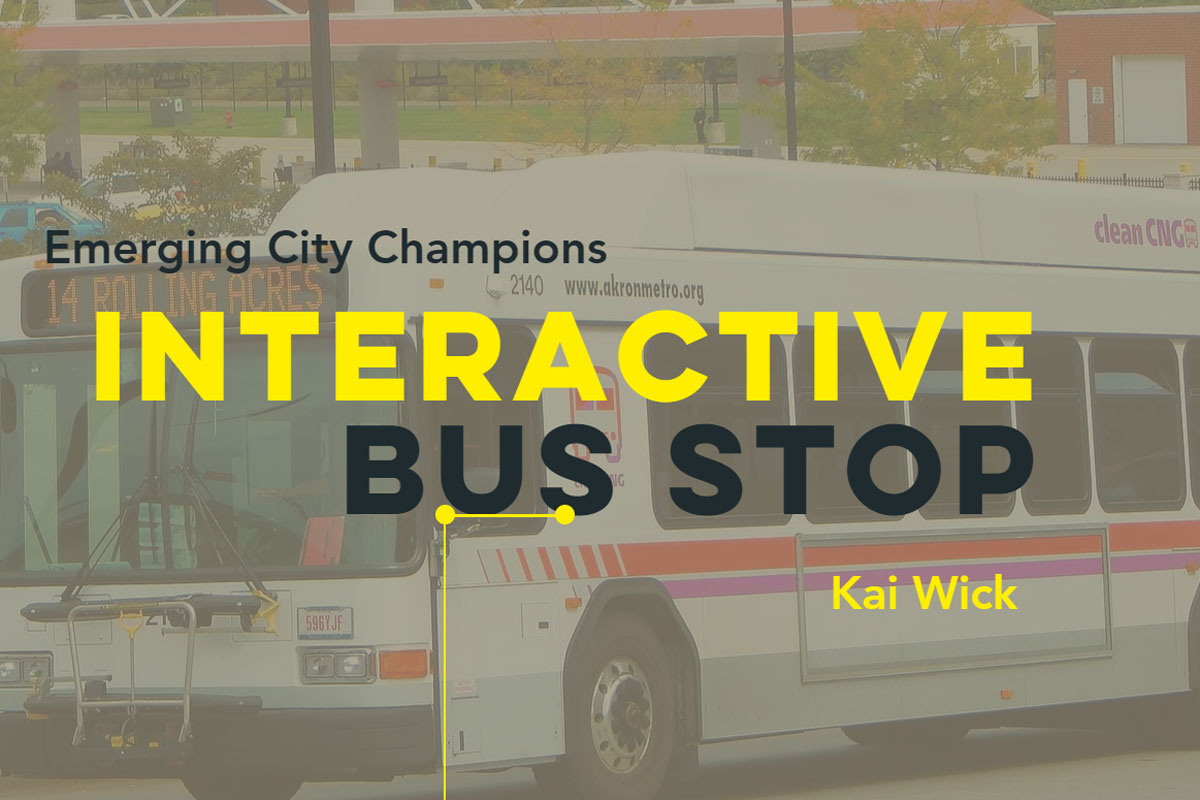 There are five goals for my project, Interactive Bus Stop.
Built with Intent – This project will be designed and fabricated with the needs of the community in mind.
The Importance of Play – By creating places of play – everyday, boring and stressful routines become a positive moment instead.
Community Involvement – Local neighborhoods will be invited to join us in prototyping, gathering feedback and placement.
Open Sourced – Downloadable instructions will be available for anyone to create their own interactive bus stop. These plans can be adapted to the needs of individual communities.
Solar Technology – Adding lighting creates a sense of safety and progress in communities. Solar energy is cost effective and environmentally friendly.