Kyle W. Bartell is the co-founder of Sit On It Detroit. A project geared toward building reclaim wooden benches at bus stops with free libraries attached to them at Detroit area bus stops. Bartell is a native Detroiter, born on the Northwest side of the city. Educated in Detroit public schools growing up, later Kyle was accepted into Wayne State University. At Wayne State, Bartell studied in the fields of Urban Planning. Kyle was very active both in and outside the classroom. Kyle took part in community organizing, renovating public parks and embarking on creative place-making projects.
Throughout his college career Bartell has worked with numerous organizations and companies both large and small. Kyle received national and even international recognition for his work. 2014 S.O.I.D was nominated for the Exemplary Innovation Award. Kyle was also a two-time Detroit Soup grant winner. In addition, Kyle received grant from the College of Creative Studies Detroit Design Festival for a public park renovation to Scripps Park. Currently Sit On It Detroit is Kyle and his partner Charles full-time jobs. Over the last 2 ½ years they've built over 30+ benches at bus-stops and worked with 600 volunteers and distributed over 10,000 articles of literature through the network of Sit On It Detroit benches.
Project Summary: Improving public spaces through the Sit On It Detroit project that uses reclaimed lumber to build public benches; the project focuses on bus stop seating.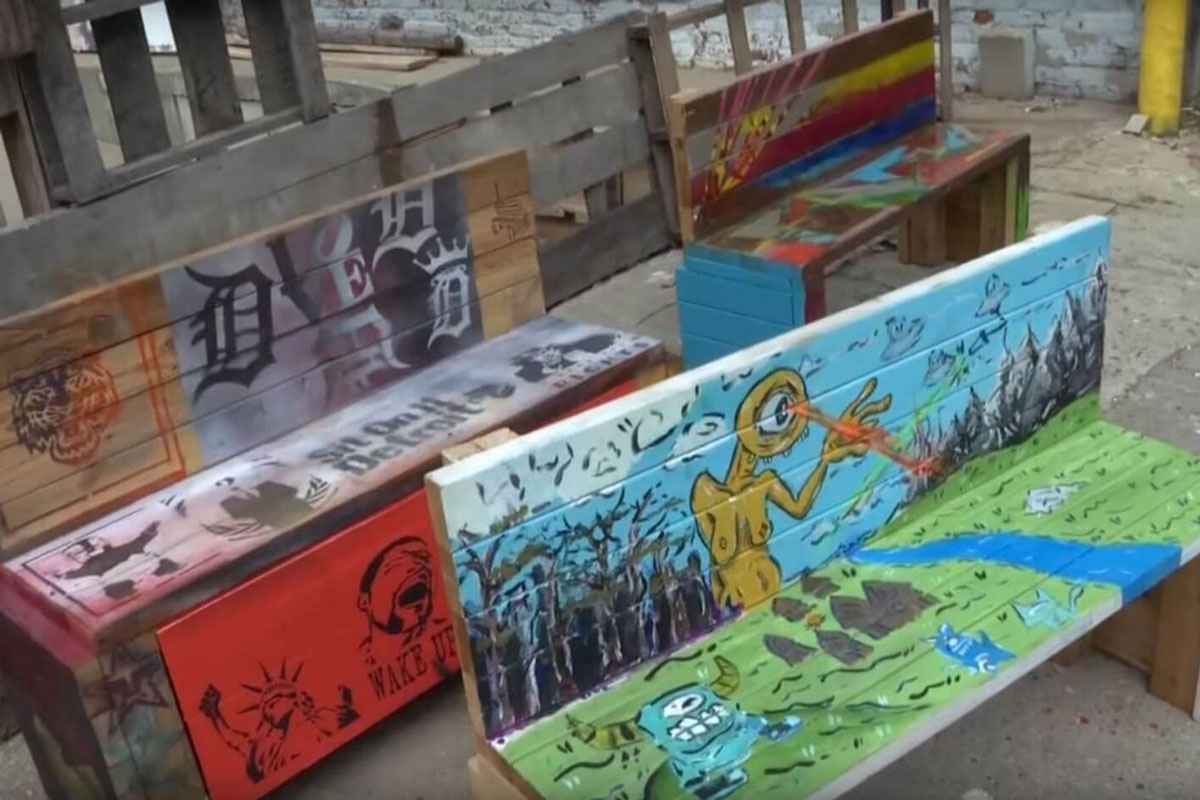 Sit On It Detroit is a community based project in which public benches are built from reclaimed lumber. We focus on bus stop seating, giving transit riders somewhere to sit while they wait for the bus. We also promote literacy for transit riders with each bench having a bookshelf built into the design. With over 5,000 bus stops around the city Sit On It Detroit's benches serve as ways to create civic engagement amongst residents and community organizations. The free library is how we promote literacy while people wait to for public transit. We utilize reclaimed material so that instead of sending abandoned lumber into landfills, we can reprocess and build public furniture to complement city parks and bus stops and other social gathering spaces.
https://www.facebook.com/pages/Sit-On-It-Detroit/537667869623852