2017 Champions | Detroit, MI
Rachel is the director of Green Living Science (GLS), which is a Detroit nonprofit organization that provides recycling/environmental education. In guiding the development of GLS Rachel has leveraged local technical and creative experts to develop a hands-on and engaging problem-solving based curriculum. Rachel lives and works in Detroit because she chooses to be part of a community that she can learn from, take calculated risks and activity participate in. She grew up in metro Detroit and graduated with a Telecommunications degree from MSU. Prior to working in Detroit, Rachel ran two state-wide AmeriCorps programs for the Michigan Nonprofit Association.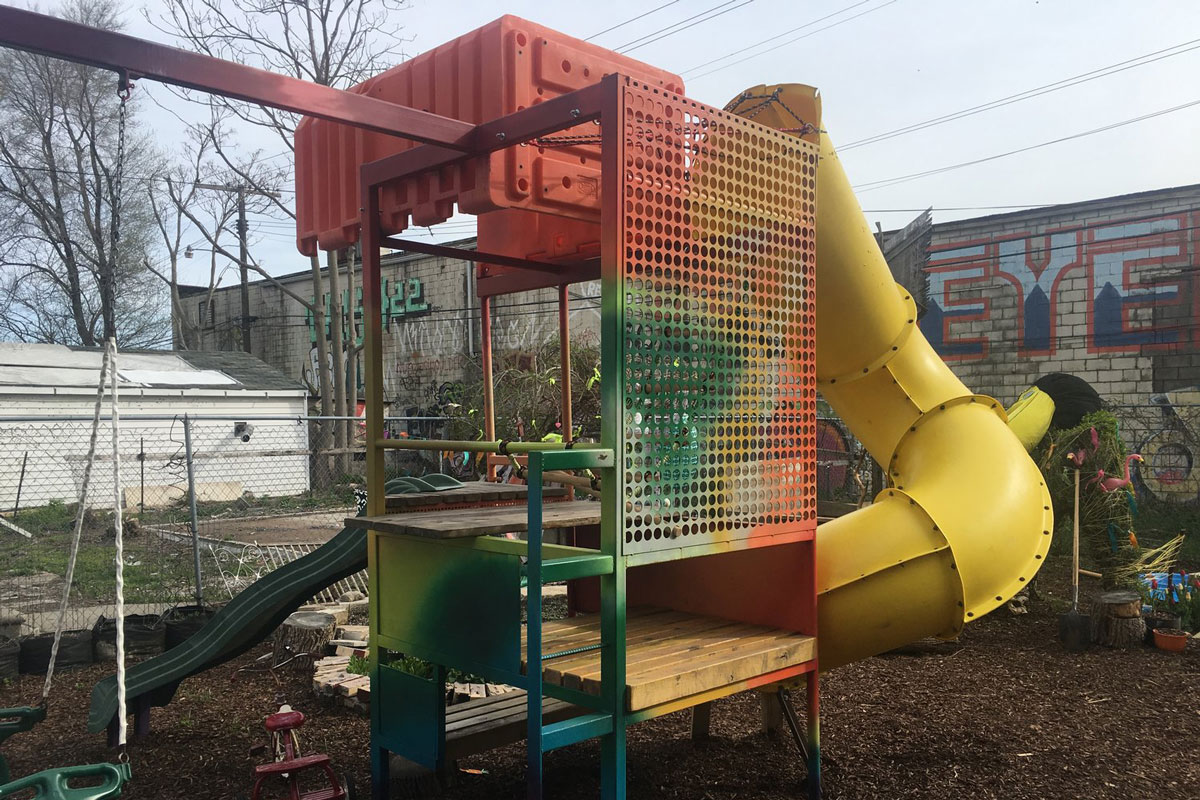 The project plan is to build a playscape, shade structure and outdoor library at the Lincoln Street Art Park, which is across from Detroit's recycling center. The library will be created by husband and wife artists who will be dedicating the library to their daughter Maya, who just shy of 20, after more than 13 years of intermittent suffering, took her life. Maya was a writer, crafter, archivist and artist as well as an avid reader. She was a great student on account of her intellect and interest in life and learning. The park will share the values that Maya lived.