A native of Detroit, MI, Rebecca "Bucky" Willis received her Master of Architecture degree from the University of Detroit Mercy (UDM) in 2012. Bucky has volunteered and worked for a number of non-profit organizations in Detroit, including the Foundation for Agricultural Resources in Michigan (F.A.R.M), Habitat for Humanity, Detroit Future City and the Detroit Collaborative Design Center (DCDC) at the University of Detroit Mercy School of Architecture. The heart of her career and research lies at the intersection where architecture and design meet social issues and emotional impact. This career and research focus inspired her to create the concept of Bleeding Heart Design – a design movement and non-profit that inspires altruism.
Bucky believes that artists, designers and architects should seek to improve humanity and solve social issues through design. Designers who embrace their social responsibilities are what she likes to call "design superheroes"!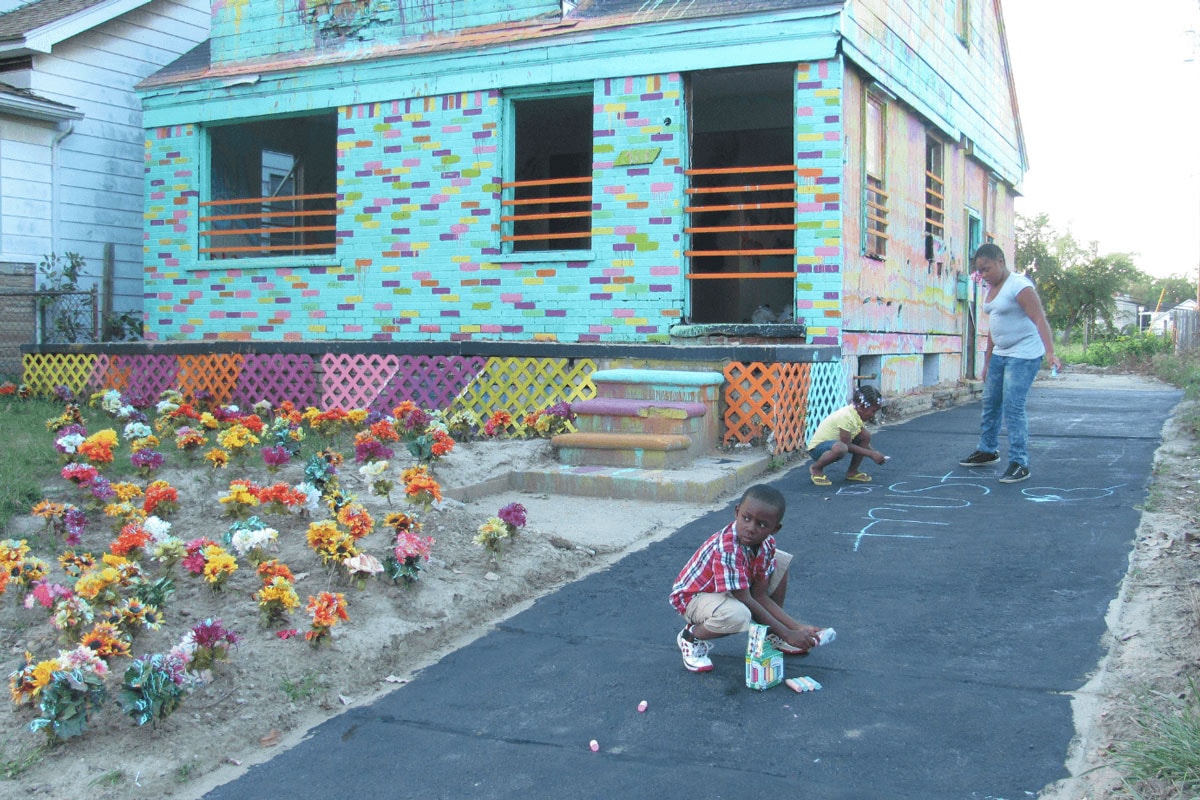 The Skyscape Project will consider buildings as "landscape" and will transform a dilapidated commercial building into a roofless community space. Bleeding Heart Design (b.h.d), the Lindale Gardens Community Association and the Detroit Collaborative Design Center will design and construct this landscape installation in the Lindale Gardens neighborhood of Detroit. B.h.d advocates the uses human centered design to inspire people to become more altruistic by using public art, design and architecture as conduits for social change.