2018 Champions | Detroit, Michigan
Native Detroiter, Timothy "Paule" Jackson is a creative, visionary, and entrepreneur. He is a proud member of Omega Psi Phi Fraternity, Inc., a member of the Southeastern Michigan Beekeepers Association, a bee ambassador for the honeybee conservancy as well as a Sustainability Ambassador for the City of Detroit. In 2017 he co-founded, Detroit Hives; a Michigan 501c(3) nonprofit organization, whose mission is to spread bee awareness through the conservation and education of honeybees. In less than a year Timothy has transformed two vacant lots into thriving bee farms to help revitalize communities, promote economic mobility and educate youth about cross-pollination in urban settings.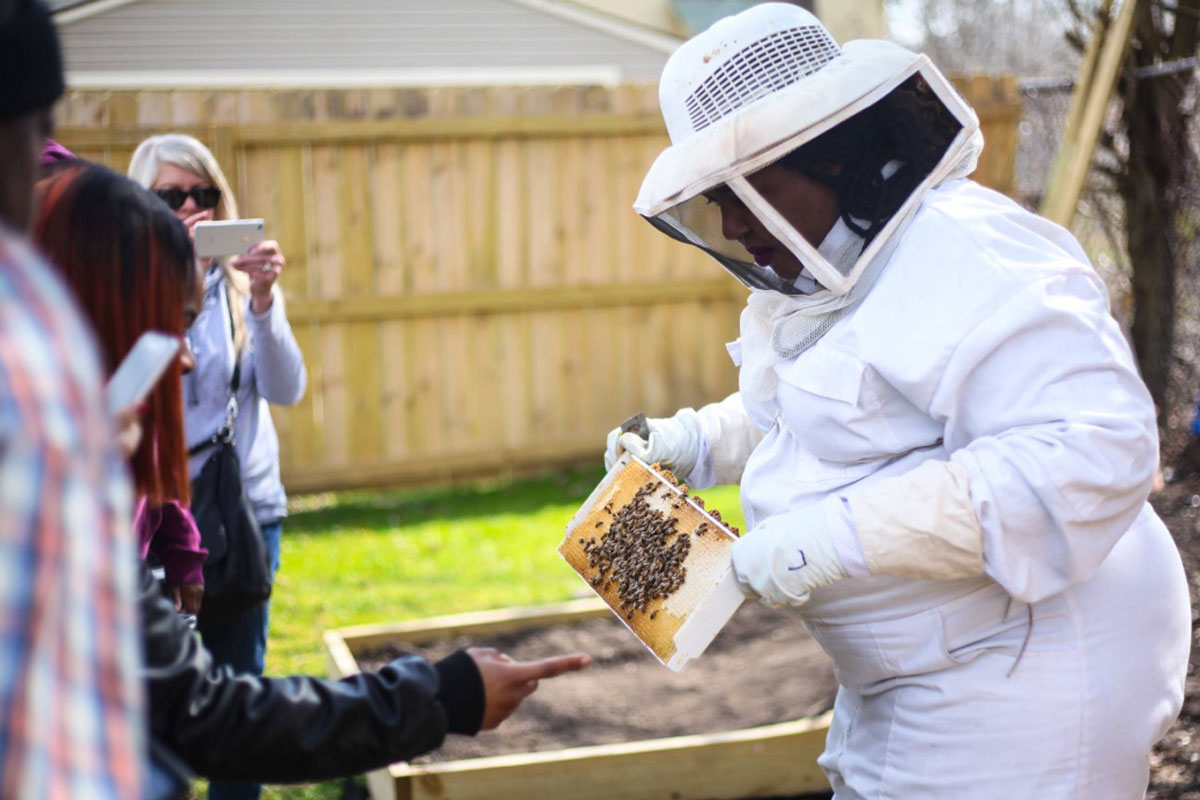 With an effort to promote sustainability through urban revitalization, our goal is to repurpose vacant lots into pollinator way-stations, for the conservation and education of pollinators. Inner-City Neighborhoods once blighted with neglect will be beautified with wild-flower meadows, Sunflower and Lavender Gardens to attract native pollinators, to educate youth on cross-pollination, promote mental health through horticulture therapy, and improve the quality of life for its residents. We believe the first thing you see in your community is a direct reflection of yourself.